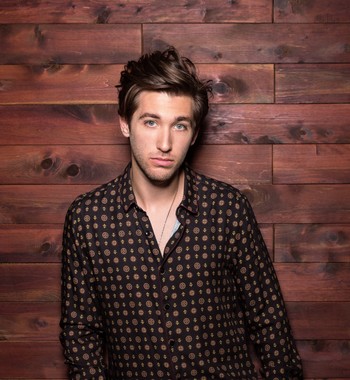 Meet Justin Jesso, the co-writer and vocalist behind Kygo's new track "Stargazing". The LA-based singer, writer and creator joins U2, Selena Gomez, Ellie Goulding and more on Kygo's new five-track EP of the same name. Co-written with Kygo, Jamie Hartman, and Stuart Crichton, and produced by Kygo, the single can be heard on Spotify's "New Music Friday" playlist and iTunes "Best of the Week."
"Really enjoyed working with Justin Jesso on 'Stargazing' and even more excited for all my fans to hear it," Kygo tells Billboard. "I've been playing it at recent shows and the reaction has been incredible."
As a writer, Jesso made his mark with Ricky Martin's No. 1 single "Vente Pa' Ca" featuring Latin superstar Maluma, and earlier this year, Jesso co-wrote Madcon's "Got A Little Drunk". In addition to the multiple singles slated to be released in the US, UK, Australia and Asia, Jesso is currently working on his own music, where we can expect a soulful-pop direction from the artist.
# # #
JUSTIN JESSO:
INSTAGRAM / TWITTER / SPOTIFY / FACEBOOK
MANAGEMENT:
1963 Entertainment, Randy Jackson and Christine Hufenbecher
PUBLISHER:
Phrased Differently by Hiten Bharadia
PRESS CONTACTS:
Liz Ottiniano / Diana Baron
d.baron media relations, inc.
(310)315-5444