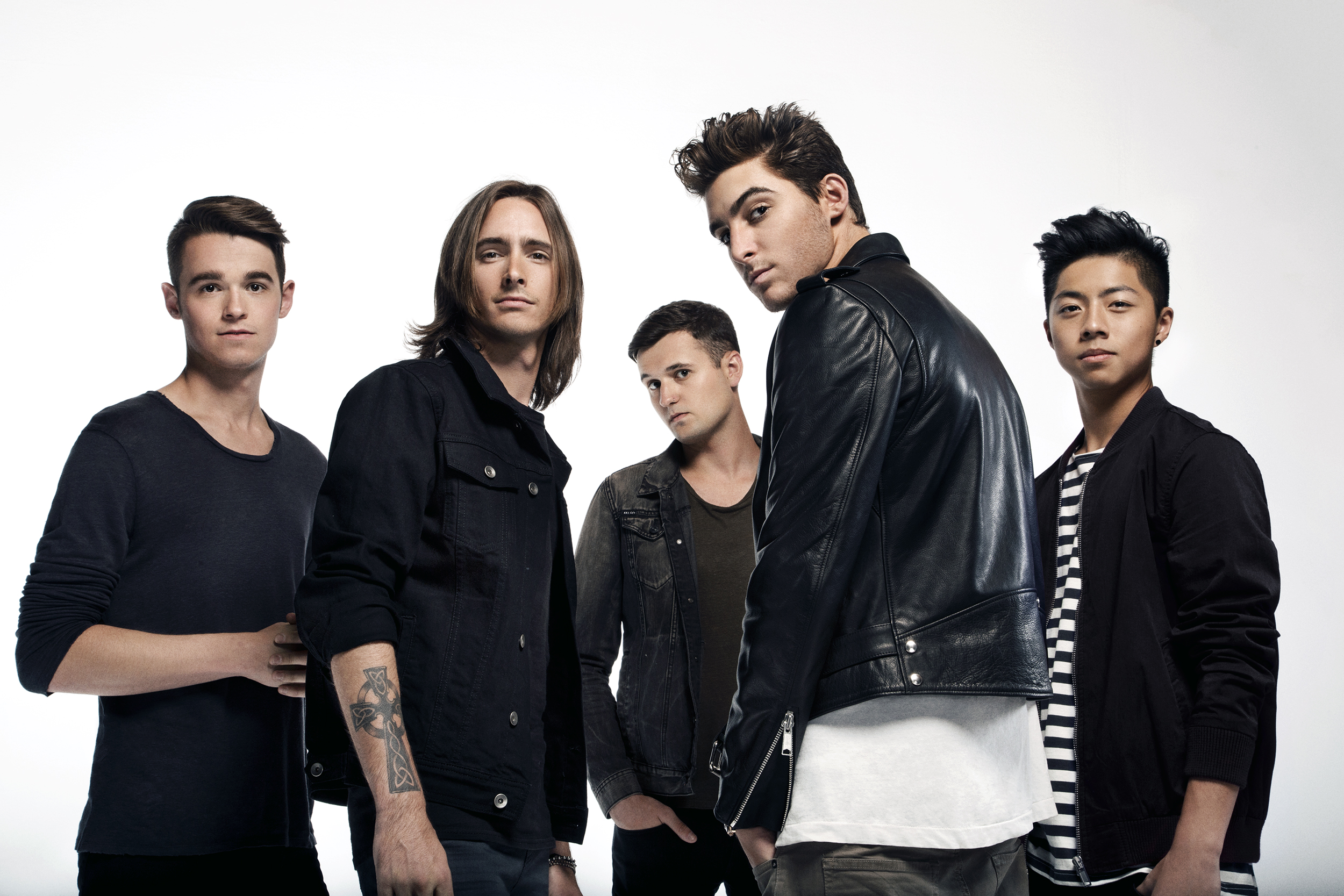 NORTH OF NINE IS LEGENDARY PRODUCER RANDY JACKSON'S (AMERICAN IDOL) LATEST DISCOVERY
(Los Angeles, CA – September 30, 2014) – North of Nine's first single, the power ballad "We Ride," executive produced by Randy Jackson, was released today on iTunes.  The single is a bold musical statement, given that it shows a softer side of North of Nine, a five-piece pop rock band that is rounded out by lead singer and keyboardist Jackson Guthy, drummer Rob Ketchum, guitarist Michael O'Grady, bassist Edison Lo, and keyboardist Nolan Frank, each of whom hail from different parts of the United States. Guthy formed the band in the spring and the guys have been in the studio ever since working on songs for their upcoming independently released debut album. "We Ride" was written by Jackson Guthy, Miscke and Randy Jackson.
iTunes: http://www.smarturl.it/NONWeRide
Jackson Guthy, frontman for the Los Angeles based rockers says, "The song is about getting perspective on what's bothering you so you can be happy in the moment whatever it is."  He adds that it doubles as a metaphor for not running away from life, but instead putting something out there that's better.
MTV.com and MTV Hits premiered the riveting video for "We Ride," watch it here: http://www.mtv.com/artists/north-of-nine.
Earlier this month, North of Nine performed during NYFW with Nick Jonas at Wilhelmina's Fashion Week party. The Wilhelmina Fashion Week performance garnered almost 25k views in a week, upon its publication on September 15th – https://www.youtube.com/watch?v=ciZDynkyLbg
# # #
For more details, check out
https://twitter.com/northofnine
https://www.facebook.com/Northofnine
http://www.youtube.com/northofnine