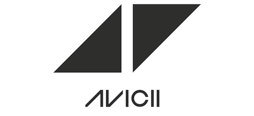 Yesterday, Snapchat launched all new "World Lenses" starring users' own 3D Bitmoji. These Lenses use augmented reality by placing your own unique Bitmoji in the real world through the Snapchat camera.
Today, Avicii becomes first artist to ever be featured by Snapchat using this new 3D bitmoji lens. Soundtracking this campaign is his song "Without You" featuring Sandro Cavazza, also the first music to ever be featured using this new 3D bitmoji technology in the app.
Click below to check out Avicii using the lens himself with his dog Liam and his personal bitmoji!
And send along any snaps showing your personal avatar dancing along to the song!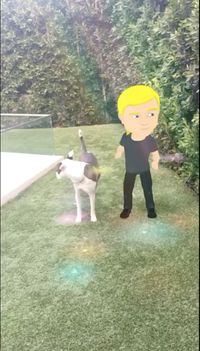 ***
Introducing 3D Bitmoji World Lenses!
For the first time, Snapchatters can watch their bitmojis come to life in 3D! Bitmoji World Lenses put a playful and quirky spin on life's everyday moments by depicting them as humorous dramatizations –– either gone swimmingly or sideways –– like a mini-play in the Lens carousel that's as fun to play with as it is to send to friends.
Simply tap the rear-facing Snapchat camera screen to unlock these Lenses in the Lens carousel.
Point the Snap camera at a surface to place your bitmoji and animate the world with short scenes.
3D Bitmojis appear in the Lens carousel alongside face and World Lenses, and can be identified by an icon that represents each scene.
Snapchatters can direct the animated scenes by scaling, moving or walking around the 3D experiences.
When you're done playing with your 3D Bitmoji, you can send your creations directly to your friends or post them to your Story.
3D Bitmojis will be available starting today to Snapchatters globally on iOS and Android––so long as they've created a bitmoji and have their Bitmoji app linked to Snapchat!
—
Additionally, the official music video for Lonely Together will be released next Monday!
# # #
PRESS CONTACTS:
Diana Baron / Liz Ottiniano
d.baron media relations, inc.
diana@dbaronmedia.com / liz@dbaronmedia.com
O: 310 315 5444