PRIMER IMPACTO AND UNIVISION.COM WORLD PREMIERE THE VIDEO HERE See People en Español's Feature on Veronica HERE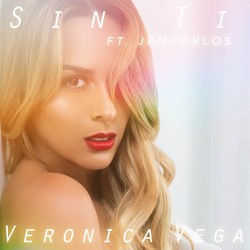 Miami, FL (December 16, 2016) –Veronica Vega's debut Spanish single "Sin Ti" featuring Jencarlos Canela is out now via Zone 4, Inc. "Sin Ti" is the first single from her forthcoming Spanish EP, which also features Farruko, Tego Calderon and more.
The video for "Sin Ti" world premiered last night on "Primer Impacto" and Univision.com, and demonstrates the creative vibe and chemistry between Jencarlos & Veronica, and features friend Maffio, a co-writer on the song. Watch the video for "Sin Ti" here.
Vega is the protégé of super producer Polow Da Don. With international hits such as "Wicked (feat. Pitbull)," Veronica has garnered over 21 million views on VEVO, and more than 1.3 million streams on Spotify.
"It was a no brainer for me," Jencarlos Canela says about working with Veronica Vega. "This song takes you on a beautiful journey and it's about a story that I think everyone can relate to." The sexy midtempo track is undeniably infectious, turning the sultry reggaeton love song into a dancefloor smash. "Jencarlos has great energy, you can feel it as soon as he enters the room. He's so melodic and talented, working with him was an amazing experience," said Vega.
Vega, who is of Venezuelan and Cuban decent, tapped the assistance of a heavyweight producer Polow (Rihanna, Chris Brown, Fergie, Ludacris, and Pussycat Dolls), to help her define her diverse palette and find a sound that is uniquely her own. Just like Pitbull, he's been a great influence in her career and thanks to them both, she now feels more comfortable in her own skin. 
VERONICA VEGA
TWITTER / INSTAGRAM / FACEBOOK / YOUTUBE / WEBSITE / SNAPCHAT: VEGAMUNDO
PRESS CONTACTS:
d.baron media relations, inc.
(310)315-5444
Diana Baron / Carmen Baragaño / Aurelio Licon
diana@dbaronmedia.com / carmen@dbaronmedia.com / aurelio@dbaronmedia.com
---
*Spanish Version*
VERONICA VEGA LANZA SU SINGLE DEBUT EN ESPAÑOL "SIN TI", JUNTO A JENCARLOS CANELA 
PRIMER IMPACTO Y UNIVISION.COM PRESENTARON EL VIDEO DE LA CANCIÓN; PUEDES VERLO AQUÍ 
Puedes Ver la Entrevista de Veronica en People en Español AQUÍ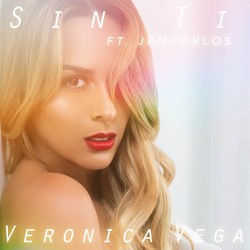 Miami, FL (16 de diciembre de 2016) – Veronica Vega lanza su single debut en español "Sin Ti", con la colaboración de Jencarlos Canela y que ya está disponible a través de Zone 4, Inc. "Sin Ti" es el primer sencillo de su próximo EP en español, que también cuenta con las colaboraciones de Farruko, Tego Calderon y más.
El video de "Sin Ti" se presentó la pasada noche en "Primer Impacto" y Univision.com, y en él se puede ver la química creativa que existe entre Jencarlos y Veronica, a la vez que con su amigo Maffio, quien ha escrito parte de la canción. Puedes ver el video de "Sin Ti" aquí. 
Vega es la protegida del renombrado productor Polow Da Don. Con hits internacionales como "Wicked (feat. Pitbull)," Veronica ha alcanzado más de 21 millones de visitas en VEVO, y más de 1.3 millones de streams en Spotify. 
"La canción lo dice todo y su voz es tan bonita de escuchar y es real, son voces que hacen que uno sienta", comenta Jencarlos Canela sobre su tema con Veronica. "Eso es lo que más me gusta de esta canción, que es una historia que todos nos vamos a poder identificar con ella". Esta romántica balada es una mezcla de reggaeton melódico y pop actual, lo que la convertirán en todo un éxito en las pistas de baile. "Jencarlos tiene una energía increíble, lo sientes en cuanto entra en el estudio. Es un artista tan mélodico y talentoso; trabajar con él fue una experiencia increíble", comenta Veronica sobre su colaboración con Jencarlos. 
Nacida y criada en Miami de padre cubano y madre venezolana, Veronica siempre estuvo expuesta a una gran variedad de ritmos latinos. Gracias a la influencia de un productor de la talla de Polow (Rihanna, Chris Brown, Fergie, Ludacris y Pussycat Dolls), Veronica ha logrado encontrar su sonido único y particular que no te dejará indiferente. Desde su estilo, a su música y personalidad, hacen de ella una artista perfecta para actuar como puente entre la cultura latina y el resto del mundo. 
VERONICA VEGA
TWITTER / INSTAGRAM / FACEBOOK / YOUTUBE / WEBSITE / SNAPCHAT: VEGAMUNDO 
CONTACTOS DE PRENSA:
d.baron media relations, inc.
(310)315-5444
Diana Baron / Carmen Baragaño / Aurelio Licon
diana@dbaronmedia.com / carmen@dbaronmedia.com / aurelio@dbaronmedia.com